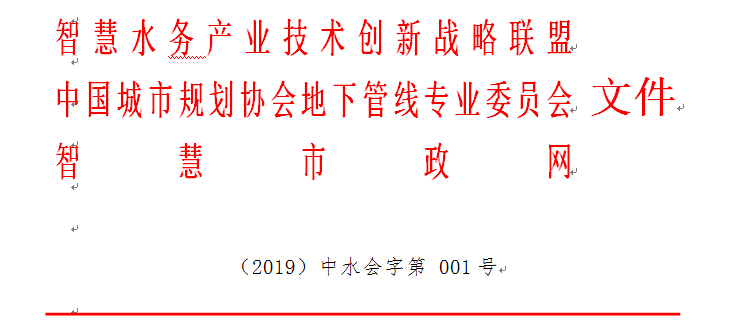 Relevant units:
In order to further implement the Guiding Opinions on Strengthening the Construction and Management of Urban Underground Pipelines, the Opinions of the Central Committee of the Communist Party of China and the State Council on Enhancing the Protection of the Ecological Environment in an All-round Way and Fighting the Strong Battle of Pollution Prevention and Control, and the Urban and Rural Construction Ministry, the Ministry of Ecological Environment and the Development and Reform Commission on Urban Sewage Treatment The three-year action plan for improving quality and increasing efficiency (2019-2021) implements the national water-saving action, promotes the construction of water-saving society and water-saving city, and promotes the application of new products, equipment and new generation information technology in the management and maintenance of water supply and drainage pipeline network. After research, the second water supply and drainage network management and Maintenance Conference (hereinafter referred to as the "Water Supply and Drainage Network Congress") will be held in Shenzhen from October 11 to 12, 2019 by the Smart Water Industry Technology Innovation Strategic Alliance, the Underground Pipeline Professional Committee of China Urban Planning Association, and the Smart Municipal Network.
The theme of this conference is "Eco-environment construction and management of network operation and maintenance". Under the requirements of new ecological environment and water-saving city construction, the conference will focus on how to implement the target of controlling the leakage rate of national public water supply pipeline network to less than 10% by 2020, to achieve full coverage, collection and treatment of sewage pipeline network, safety of pipeline network operation and maintenance, accident forecasting and emergency treatment, and health monitoring of pipeline network within three years. At the same time, the Congress will also focus on the investigation, transformation and construction of sewage pipe network, misconnection of rain and sewage, misconnection of private connections, maintenance, monitoring, detection and repair of water supply and drainage pipes, construction of geographic information system for water supply and drainage pipe network, integrated operation and maintenance of "plant-network-river (lake)"; System and control, energy analysis and design of district water supply, leakage detection and evaluation technology and method of water supply network, optimal dispatch of water supply, water quality control of water supply network, hydraulic calculation and techno-economic calculation of water supply network system, planning design and operation optimization of water supply network and drainage system.
Time and place of the meeting
Meeting time: 11-12 October 2019 and 10 October 2019.
Venue of the meeting: Shenzhen City, Guangdong Province (Detailed Address to be Notified)
31 July 2019